Life is a voyage…..sometimes the waters are tranquil or raging. Sometimes you sit in the doldrums and feel stuck; not moving forwards....... or backwards…. or anywhere.

Coaching helps you burst through these times in your life by helping you clarify your goals and dreams and breaking down the barriers that are keeping you stuck.


Life Coaching is not therapy. Coaching is an action oriented process designed to get you moving forward quickly. Based on the tenets of Positive Psychology, Coaching focuses on your strengths and how you can utilize those strengths to make changes in your life.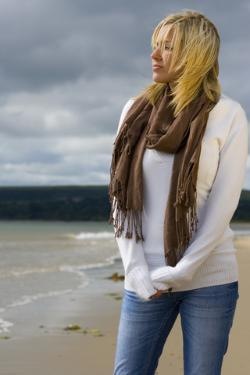 Most Coaching is done over the phone. You might think that is odd, but have you ever had to tell a difficult story to someone face to face and wished you could just call them? Are you distracted by facial expressions, trying to figure out what a look means or why someone wore that outfit today. Coaching over the phone eliminates these distractions and allows you to ultra-focus on the discussion. All your energy goes into the process of thinking and making changes. Coaching sessions generally last 30 -45 minutes once a week; however, this is flexible based on your needs and the reasons you are seeking Coaching. The added plus of Coaching over the phone is that you can attend sessions from anywhere your office, on a trip, or from the comfort and privacy of your own home. I also have an office conveniently located in The Promise Resource Center in Charlotte Hall, MD.


Ask yourself these questions:

Am I facing a life decision and not sure of the best approach to it?
Do I have goals that I can't seem to reach on my own?
Am I unclear what the future holds and where I see myself?
Do I need more support/resources to realize my dreams?
Are there times that I wish there was a cheerleader on my sidelines?
Do I have habits at work, school, in relationships I need to change?
Did I make the same New Year's resolution this year as last?
I would be happier at work/school/home if I made some changes?
If you answered yes to any of these questions, Coaching may be appropriate for you. Now is the time to act.

Coaching for the Voyage

Donna Bennett, LCSW-C

Life Coach

P.O. Box 65

Mechanicsvile, MD 20659

301-290-0040x13/240-538-2577

Or you can use the Contract Form tab on the left.